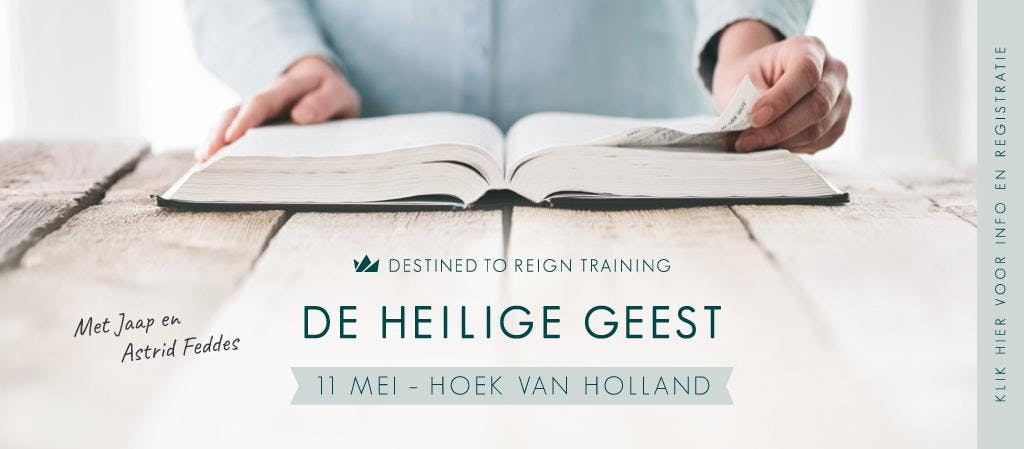 Training- en Praktijkdag over de Heilige Geest - trainers Jaap & Astrid Feddes Lucas 24:49 'Ik zal ervoor zorgen dat de belofte van mijn Vader aan jullie wordt ingelost. Blijf in de stad tot jullie met kracht uit de hemel zijn bekleed.' Wil jij meer weten over de Heilige Geest en de gaven van...
Read more and registration
---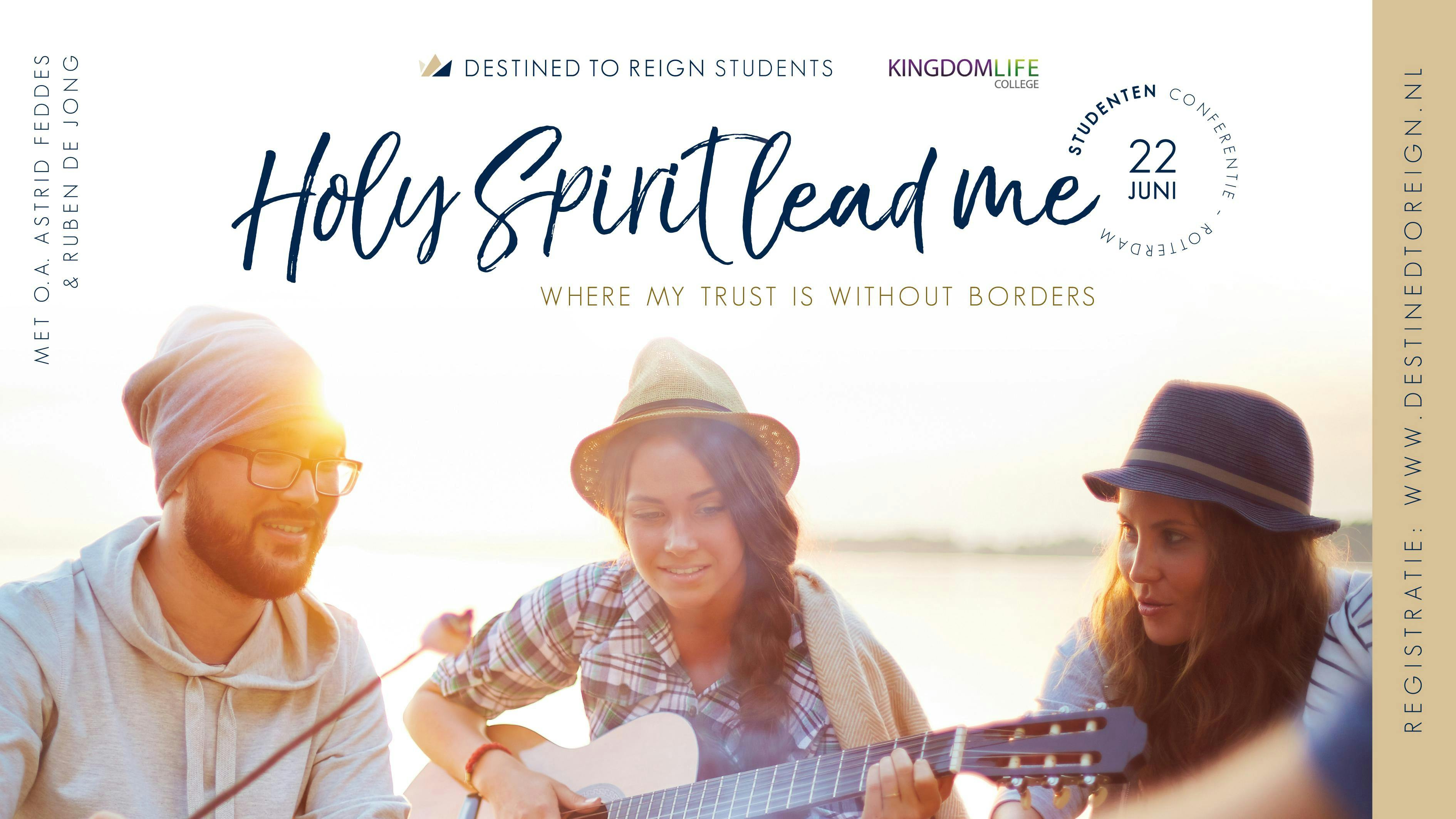 Zaterdag 22 juni - Kick Off - Studentenconferentie van Destined to Reign in samenwerking met Kingdom Life College. Thema Holy Spirit lead me ...where my trust is without borders 'Want God heeft ons niet gegeven een geest van lafhartigheid, maar van kracht, van liefde en van bezonnenheid' (2 Tim...
Read more and registration
---